Some people come into our lives, leave footprints on our hearts, and we are never the same.
Franz Schubert
---
Piano / Voice
Aaron Ames.  Born in Burbank, CA, and raised in Ukiah, CA, Aaron has been a pianist and musician since the age of seven, when he first began piano lessons under the tutelage of Mr. Michael Coughenour. He received his Bachelor of Music degree from the University of the Pacific, studying under Prof. Frank Wiens and Dr. Rex Cooper, and received his Master of Music Degree from Appalachian State University while studying under Dr. Rodney Reynerson. He is a member of Phi Mu Alpha Sinfonia and Pi Kappa Lambda. A prolific pianist, Mr. Ames has performed solo literature, two concerti, numerous chamber works, and has ac-companied for student and faculty musicians, as well as opera and theater per-formances throughout western North Carolina. 
Mr. Ames is a staff accompanist at Appalachian State University, the principal pianist for the Western Piedmont Symphony, and has just recently joined the faculty at the James C. Harper School of performing Arts teaching piano and voice. (return to top)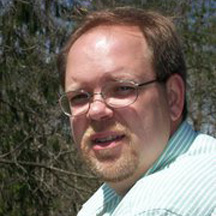 Brass/Woodwinds / Summer Band Camps /
Harper Woodwind and Brass Ensembles 
Jonathan Beal.  Jonathan is the band director, general music teacher, and guitar instructor at Collettsville School in Caldwell County. He is a graduate of Hibriten High School and Wake Forest University with a B.A. in Music Education. Jonathan has taught high school band, middle school band, general music, and guitar in the N.C. Public Schools for over 17 years. In 2011, Jonathan was the winner of the Maxine Swalin Award for Outstanding Music Educator of NC. Jonathan has been with the Harper School since it opened in 2006 and teaches all band instruments, string bass and guitar. (return to top)
Mandolin / Acoustic Guitar
Mark "Conrad" Boudreau. Steeped in traditional, folk, and blues, Conrad is an accomplished musician. His development and presentation of Rags to Rhythm, mandolin workshop, featured at festivals and music camps is well received. Currently an instructor with the Caldwell JAM (Junior Appalachian Musicians) program and Hickory Music Factory. (return to top)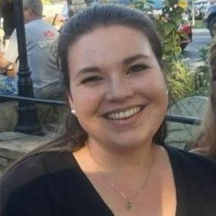 oboe
Lara Crumpton is a native of Mebane, North Carolina and moved to Hickory in 2012 to attend Lenoir-Rhyne University. She graduated in 2016 with a Bachelor's in Oboe Performance, and again in 2017 with a Master's in Teaching. She is currently the band and chorus director at Happy Valley School in Caldwell County. She is excited to be at the Harper School as the new oboe instructor and looking forward to an excellent year! (return to top)
Piano / Voice
Kim Gant.  Kim holds a Bachelors and a Masters degree in voice performance and pedagogy from Appalachian State University. She has been a music instructor at the secondary and post-secondary school levels as well as an active church musician in both choral and hand bell directing. Kim was a prior member of the Hickory Choral Society. (return to top)
Clarinet / Flute / Music Together / Saxophone
Erika Greer:  Erika is a graduate of Gardner-Webb University, where she received a Bachelors of Music in Music Education as well as a second major in Psychology. During her time at Gardner-Webb, she was actively involved in the Marching Band and Symphonic Band.  She was presented the Symphonic Band member of the year award for two consecutive years. She also held officer positions in the Gardner-Webb chapter of Collegiate National Association for Music Education, serving as treasurer, publicist, and president. Erika has been an instructor at the Harper School since October 2012. (return to top)
Bagpipes
Richard Hastings.  Richard holds degrees from Arizona State University and the University of Southern California and is a former Air Force pilot. Richard has been a bagpipe instructor since 1984 and has experience playing with 10 different pipe and drum groups. (return to top)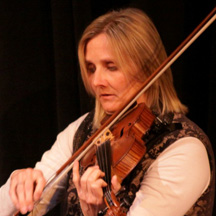 Suzuki Violin and Viola
Rhonda Lorence.  Rhonda is a certified Suzuki violin and viola instructor. She graduated cum laude with a bachelor in Music Performance from the University of South Florida. During her 27 years of performance she toured internationally with Mantovanni Orchestra. Ms. Lorence served as the principle violist with esteemed orchestras such as the Minnesota Philharmonic, Tampa Bay Opera, Naples Symphony Orchestra and Gilbert and Sullivan Orchestra. As a composer she has received critical acclaim and international radio airplay for original compositions on her Winter Moon and Movements in the Moment CD and in 2005 she was nominated in four categories for the New Age Reporter Lifestyle Awards. Rhonda is the lead violinist for The Mountain Laurels for whom she produced and arranged their 1st CD "Highland Blooms" this year. Ms. Lorence has extensive Suziki teacher training from Furman University and Buffalo Suzuki School. At the Harper School of Performing Arts she is continuing music development with the teaching of the Mark O'Connor Method and has added a variety of teaching styles for her students from classical to celtic and fiddling. Her teaching strategies include innovative and interactive methods, which integrate digital recordings and interactive CDs as instructional tools. Ms. Lorence is dedicated to inspiring the joy and love of music in students of all ages. (return to top)
Violin / Viola
Jenna Meeks.  Jenna Meeks has been playing the violin since she was seven years old. She completed her undergraduate in Violin Performance at Appalachian State University, with music education classes as well. She currently plays violin for area orchestras such as the Western Piedmont Symphony and Symphony of the Mountains. (return to top)
Cello
Nora Naughton.  Nora is a Cello Performance Major at Appalachian State University in Boone, North Carolina. She performs with the Western Piedmont Symphony and has been principal cellist in the Appalachian Symphony Orchestra and the Appalachian Philharmonia.  Nora has also been featured on Baroque cello with the Appalachian Collegium Musicum. Though she loves playing in orchestras, chamber music is her true passion. She plans on attending graduate school in the fall of 2014. 
Piano

Matthew Snow. Matthew is a graduate of Appalachian State University where he received a degree in General Music Education. He received his early musical training in the public schools of Lenoir, NC. During his time at Appalachian he studied Piano with Dr. Bair Shagdaron, French Horn with Dr. Karen Robertson, and was actively involved in the marching band. Matt is the music teacher at Whitnel Elementary School in Lenoir. (return to top)
Brass / Woodwinds / Harper Wind Ensemble
Jim Shulstad. Jim holds a Master's degree in jazz studies from the University of Tennessee, a Master's degree in trumpet performance from Florida State University, and a Bachelor's degree in music education from Bemidj State University. He performs with local bands including the Asheville Jazz Orchestra, the Hickory Jazz Orchestra, and the Silvio Martinat Swing Band. Jim is an instructor at the James C. Harper School of Performing Arts in brass, woodwinds and the Harper Wind Ensemble. (return to top)
Guitar / Music Together / Suzuki Guitar
Bobby Steadman.  Bobby graduated from Brevard College with a BA in Music Performance and continued his graduate studies at Appalachian State University. He has been a performance student in master classes conducted by distinguished contemporary guitarists such as the Grammy winning LAGQ, Andrew York, and Scott Tennant, among others. (return to top)
Harp / Percussion
Michael Willis.  Michael discovered his interest in a musical career as a percussionist with the award winning Lenoir High School Band and studied music at Brevard College and Appalachian State University. He has extensive experience playing professionally with a variety of musical groups. He has played percussion with the New York Quartet and with the Jerry Lambert Trio in Charlotte, Raleigh and Atlanta. His unique style of Jazz piano developed while working with Milton Clapp and the New York Quartet. He studied Harp with Jean Morehead in Raleigh and Lorraine Little in Charlotte. Michael played harp and piano at the Tower Club in Charlotte from 1989-1996 and does freelance work with several musical groups in the area. (return to top)