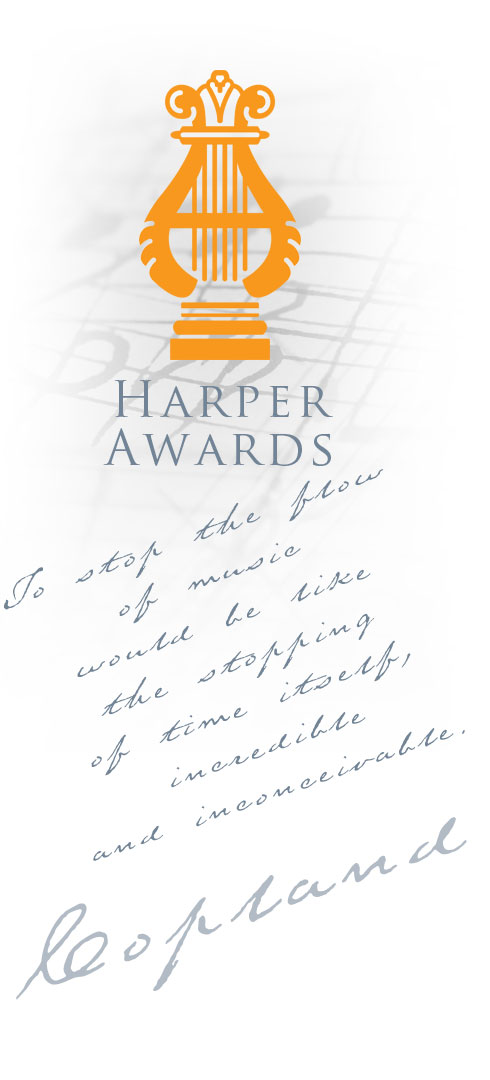 The Harper School is fortunate to be a part of a community that appreciates its musical heritage. We thank our donors for their commitment. It is through the generous support of our donors that we can award scholarships to students throughout Caldwell and surrounding counties; thus, ensuring that our musical heritage continues to thrive.
Since 2006 when the Harper School was founded, over 1250 students have taken private and/or group lessons at the Harper School. In all likelihood, the Harper School will live within these students as one of the most important experiences of their lives.
It is our goal to provide this experience for as many students as possible because learning to play music, to sing, and to perform is a special joy and is a way of experiencing life. This is not only important for our students themselves, but also because of the impact they can have on our extended communities.
Currently 52% of our students receive some form of scholarship support and we continue to see a rise in requests for scholarship assistance. Our Scholarship Fund is the only way in which we can help these students fulfill their musical dreams.
Scholarship Cover Letter
Online Scholarship Application
Printable Scholarship Application
James C. Harper School of Performing Arts Scholarships
Unrestricted Scholarships
Annually we receive generous donations from corporations, foundations, parents, staff and friends which allows the Harper School to award unrestricted scholarships to deserving students who wish to have music in their lives and take music lessons.  We have limited unrestricted scholarships available for motivated students who qualify and assistance is awarded on a first come first serve basis. 
Mary Isaac Scholarship
This scholarship has been established in honor of Mary Isaac. May her love for music live on forever in the lives of young musicians.
Dr. Neal Isaac, donor
Lewis Isaac Scholarship
This scholarship has been established in honor of Lewis Isaac. May his love for music live on forever in the lives of young musicians.
Dr. Neal Isaac, donor
The Miller-Graeber Endowment Scholarship
Established in the Spring of 2007 and is named in honor of Lenoir's legendary band leaders, John Miller and Camilla Graeber.  The endowment was established by the LHS Foundation with gifts from beloved friends to honor and recognize their significant commitment to music and the community at large.  Scholarships are given annually to two students who are studying private instrumental music and show a commitment to music. 
Ruth Sherman Tysinger Memorial Scholarship
The Ruth Sherman Tysinger Memorial Scholarship was established in August 2006 by William Tysinger in memory of his beloved wife Ruth, long-time member and organist at St. James Episcopal Church.  This scholarship is awarded annually to a Harper School student studying classical piano or organ with substantial study devoted to sacred music.
Soots-Ward Scholarship
Given in honor of Hunter Soots and Rodney Ward who have been very active in the Lenoir area playing exceptional music and giving of their time.  Dr. Isaac's goal is not only to honor these exceptional musicians, but to help another young musician obtain music lessons to fulfill Captain Harper's vision that all children could be exposed to a conservatory-style education.  Dr. Isaac also wants young adults like Hunter Soots and Rodney Ward to know that they play an integral part in continuing the Lenoir legacy of the highest-caliber musical proficiency.
Dr. Neal Isaac, donor 
James Todd Memorial Scholarship
The James Todd Memorial Scholarship was established by his children in his honor.  This generous scholarship fund benefits between 6 and 12 students each year who are taking music lessons at the Harper School.
Lenoir Rotary Club Scholarship
The Lenoir Rotary Club generously supports the Harper School each year with a school year scholarship for one of our music students and also each summer with scholarships for middle school students to attend our Summer Intermediate Band Camp.